Ana Garcia, Optometric Assistant
New with us at Westside Family Vision Center in autumn 2017, Ana was new to optometry too, but quickly became expert at verifying prescriptions in eyeglass lenses and at running vision tests. Full of energy and enthusiasm, she is a great presence in our office. 
Carol Feterle, Optometric Assistant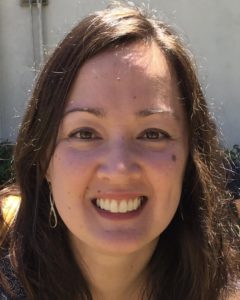 Carol joined us at Westside Family Vision Center in the challenging summer of 2020, soon after we reopened with COVID-19 safety protocol in place. She brought her many years of experience in the optometry/ophthalmology fields, where she has handled all aspects of running an office since 1993. Her favorite is frame selection because it's a personal thing for each individual and can be fun and fashionable! She is committed to providing high quality care to all of the patients she works with.
Connie Pearlman Bantillo, Vision Therapist, Administrator, Community Education Coordinator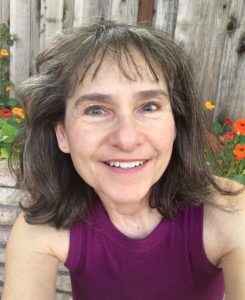 Connie has been a vision therapist since 1984 and with Westside Family Vision Center since 1990. She has degrees in psychology and health science. In addition to her work in vision therapy, she has been a substitute teacher in elementary, middle and high schools, an exercise instructor for seniors in assisted living, a swim instructor and a lifeguard, as well as a volunteer for several community service organizations. Volunteer work continues to be very important to her.
Danielle Fanelli, Eyelid Hygienist, Accounting Lead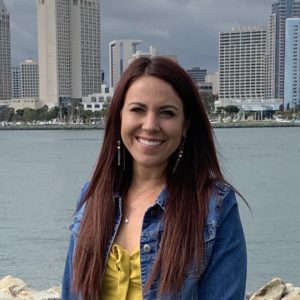 Danielle brought her business experience and began working with us in the summer of 2016. From helping with patients' accounts to pretesting and more, we have kept her busy and learning. She has become our certified BlephEx specialist, so if you have symptoms of blepharitis (for example: itchy, crusty eyes), ask us about this very helpful treatment.
Eileen Marquardt, Vision Therapist
Eileen is a retired elementary school teacher with 38 years of teaching experience. She has been involved in vision therapy since 2000 and enjoys working with kids and adults both. Eileen loves to travel, has a passion for cooking, and enjoys gardening. She has a son and a daughter, a grandson and two granddaughters.
Laura Gomez, Optometric Assistant
Laura, experienced in the world of eyewear and prescription glasses, enthusiastic and helpful, started with us in the spring of 2017. She is a great asset at Saratoga Vision Center, always friendly and ready to help.
Lavonne Zamora, Optometric Assistant
With years of experience in optometry, Lavonne brought her expertise and cheerful positivity, joining us at Westside Family Vision Center in the winter of 2021. She enjoys helping and is an excellent addition to our team.
Linda P., Administrative Assistant
Linda, running Saratoga Vision Center's front desk, joined us in 2019. A great help, learning fast, she works hard to keep things flowing smoothly.
Lovely D., Saratoga Vision Center Office Manager
Lovely began with us at Westside Family Vision Center in 2019 with her vast experience as an optometric assistant. Now she brings her welcoming air and energetic, can-do attitude to our Saratoga office.
Lydia G., Reception Lead, Optometric Assistant

Previously with Westside Family Vision Center as reception coordinator, Lydia returned in 2014 as our pretest and contact lens lead, and now has resumed sharing her talents as lead receptionist. Thoughtful, patient and comforting, she is a great pleasure in the office.
Margaret

Bols

, Optometric Assistant
Margaret started in the optical field in 1984 and has been with Saratoga Vision Center since 1996. One of her favorite things is helping people look their best by helping with frame decisions when glasses are prescribed. Also a favorite is spending time in Hawaii.
Counting the days until next time…
Maria Mendoza, Clinical Manager
Maria is well-versed in frame and lens selection, having been with Westside Family Vision Center since 1995 and in the optometric business previously as well. She can help you find what is current in frame styling and can help you understand all the options in lens materials, as well as helping find your best look.
Mayoli B., Optometric Assistant
Future optometrist, Mayoli, joined us at our San Jose office during the pandemic summer of 2020, eager to help us serve patients despite the challenging circumstances of new safety protocol. Pretesting patients and verifying eyewear in the lab are her current specialties.
Meghan B., Optometric Assistant
Enthusiastic and energetic, Meghan started with Westside Family Vision Center in late July 2020. She is an excellent all around help. You may find her at the reception desk, always ready to find answers when needed, or in the back pretesting patients.
Sarah Imwalle, Optometric Assistant and Senior Insurance Administrator
Sarah, we miss you.
Sheida S., Senior Insurance Administrator
Sheida jumped in with us in early 2018, quickly becoming our go-to for navigating the complexities of the insurance world. Always ready to help, if she doesn't know the answer, she will go to great lengths to find it.
Sherry G., Optometric Assistant
An experienced optometric assistant, Sherry joined us in early 2018. Expert at training new contact lens wearers and pretesting before vision exams, she is a great help at both our Saratoga and San Jose offices.
Vanessa G., Optometric Assistant
Vanessa, new to Saratoga Vision Center in December 2020, is an absolute joy to have with us. Her positivity and caring demeanor are infectious.