Contacts are still a relatively recent development in vision correction. They are popular because they do not change cosmetic appearance and they provide better peripheral vision than glasses. They also allow more freedom during recreational and sporting activities.
Daily wear lenses correct all degrees of nearsightedness and farsightedness.
Extended wear lenses allow lens

wear

even while sleeping.
Toric lenses correct astigmatism.
Bifocal lenses eliminate the need for reading glasses.
Disposable lenses have eliminated most of the hassles and concerns of properly caring for lenses.
Colored lenses give a new look, a different or enhanced eye color.
Why buy contacts from your eye doctor's office?
1)  Price:  Our prices are more competitive than you may think. We often match or beat retailers after benefits and rebates are applied, and we offer no cost home delivery for most orders.
2)  Convenience:  We keep many prescriptions in stock, and are often able to provide you lenses at your appointment.
3)  Warranties:  No hassle.  Just let us know about any lenses you felt were defective and we will provide you with replacement lenses.
4)  Safety:  We only use verified distributers of regulated contact lenses, and if your order is received in our office, we verify it, reducing the chance of you receiving incorrect lenses.
5)  Emergency Lenses:  Ordering lenses from us allows us to keep a supply of emergency lenses in our inventory.  These lenses are available to you in case of damaged or lost lenses, or even if you just run out.
See yourself with a new eye color.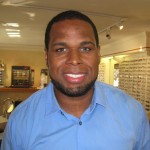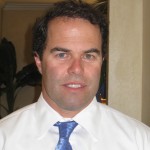 You do not need to have a prescription to wear colored contact lenses. Just be sure to get properly fitted, properly manufactured contact lenses from an eye care professional; beware of costume lenses from retail sources.
Contact us for more information or to try some; we may have trial lenses available for you in the office now.  Try some on a picture of yourself at Air Optix Color Studio.