Dedicated to preserving the precious gift of sight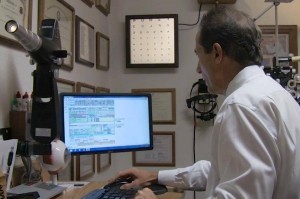 We provide personalized, preventive vision care services for children and adults, using the latest technology to help our patients be more comfortable and productive in their daily lives.  In addition to performing eye exams, fitting patients with contact lenses, and co-managing laser vision correction procedures, we specialize in developmental optometry, an expanded area of vision care that utilizes therapy to help children with vision-related learning difficulties and adults with computer-related eye fatigue.
While maintaining a family-oriented approach to eye and vision care, with comfortable environments at our San Jose and Saratoga offices, we utilize state-of-the-art technology in every aspect of our work, from offering the latest contact lenses (including CRT lenses that provide nonsurgical vision improvement) to using advanced computer systems to conduct thorough eye exams.
We make sure every patient receives exceptional vision care and an efficient treatment plan that maximizes his or her visual system.  By taking the time to talk to our patients and understand their specific lifestyle needs, we are able to provide personalized care and ensure they are treated well throughout the vision care process.
Insurance: We contract with most major vision insurance plans.  (This does not apply to vision therapy services.)  When under contract we can access your eligibility promptly over the internet and all billing will be completed for you.  In the less common situations that we are not on contract, we will do all we can to help you get reimbursement from your insurance company.
Westside Family Vision Center
1817 Hamilton Avenue
San Jose, CA 95125
(408) 264-1555
Monday & Tuesday 9:00 - 5:00
Wednesday 9:00 - 12:00 & 2:00 - 5:00
Thursday & Friday 9:00 - 5:00
Most Saturdays 8:00 - 12:00 & 1:00 - 3:00 (call to be sure it's an open Saturday)
Closed Sunday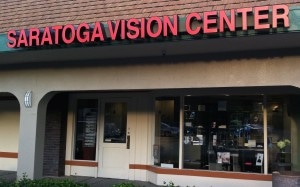 Saratoga Vision Center
18816 Cox Avenue
Saratoga, CA 95070
(408) 370-7303
Tuesday 9:00 - 1:00 & 2:00 - 5:00
Wednesday 9:00 - 12:00 & 2:00 - 5:00
Thursday & Friday 9:00 - 1:00 & 2:00 - 5:00
Saturday 8:00 - 12:00 & 1:00 - 3:00
Closed Sunday & Monday
Due to the Shelter In Place Order, March 17, 2020, our availability will temporarily be limited to urgent needs.
Saratoga Vision Center will be closed until the Order is lifted.
We will be reachable, with limited hours, at Westside Family Vision center for urgent needs.
Call to confirm before coming in.
Ready for an appointment?
Call us or click the blue button to send us a message.
San Jose 408-264-1555 or Saratoga 408-370-7303.