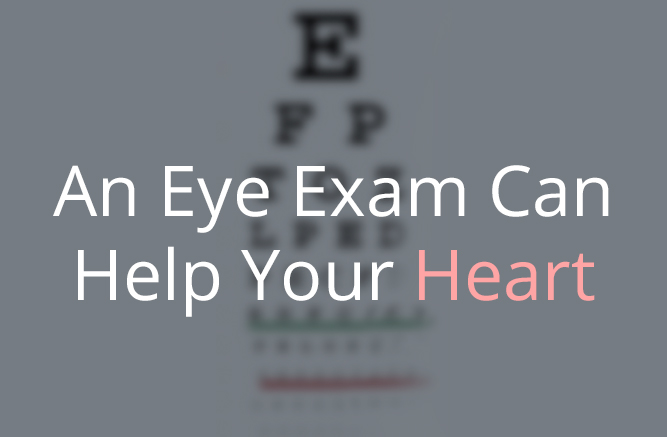 Did you know that it's possible to detect early signs of heart disease during your preventive eye exams? During your regular eye exam we can view small changes in the blood vessels in the back of the eye, which can indicate more serious systemic disease.
Just as you need oxygen to breathe, so do your eyes. Without enough (as a result of high blood pressure), tiny blood vessels can be easily damaged. In fact, the eye is the only area of the body where doctors can get an unobstructed view of blood vessels in the human body.
With recent advancements in technology, we can quickly and painlessly detect and monitor blood flow in your retina. Awareness is key to prevention and better health. We are here to support you.
Feel free to call with any questions or concerns or to schedule your annual eye health and vision exam.