See into the future, take good care of your vision.
We provide full service family, preventive vision care, with emphases on complicated contact lens fittings, the evaluation and treatment of children's vision related learning problems, adult computer related vision problems, general eye medical diagnosis and treatment including glaucoma, laser vision correction, and natural non-laser vision correction.
The power is out at our Hamilton Avenue office (phones too) and we have had to close for the day.  We are sorry about the inconvenience.  We should be back tomorrow. We hope you all are doing well throughout the weather challenges this winter.
Read More
Our developmental optometrists have interesting and varied backgrounds and decades of experience as doctors of optometry.
Read more about them:
Meet The Staff Too
We make sure every patient receives exceptional vision care and an efficient treatment plan that maximizes his or her visual system.
Services
Nike, Carrera, Jimmy Choo, Jimmy Crystal NY, Emporio Armani, Dior, Tory Burch, Ray Ban, Silhouette, Bvlgari, Calvin Klein, Disney, Nine West, Skechers, Tom Ford, Wiley X, Maui Jim, Juicy Couture, Badgley Mischka, Chloe, John Varvatos, OWP, Crocs, Iyoko Inyake, Zac Posen, and many more.
More About Glasses
Insurance: We contract with most major vision insurance plans.  (This does not apply to vision therapy services.)  When under contract we can access your eligibility promptly over the internet and all billing will be completed for you.  In the less common situations that we are not under contract, we will do what we can to help you get reimbursement from your insurance company.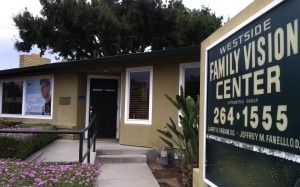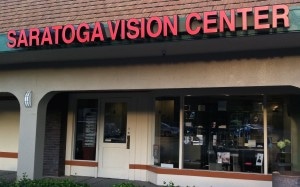 Saratoga Vision Center
18816 Cox Avenue
Saratoga, CA 95070
(408) 370-7303
Tuesday 8:30 - 1:00 & 2:00 - 5:30
Wednesday 8:30 - 1:00 & 3:00 - 5:30
Thursday & Friday 8:30 - 1:00 & 2:00 - 5:30
Saturday 8:00 - 12:00 & 1:00 - 3:30
Closed Sunday & Monday
Ready for an appointment?
Call us today or click the button at right to send us a message!